When you are shopping for a new car, there are so many options available for new features that it can seem overwhelming. When you have so many things to consider – a DVD player, an entertainment system with or without navigation, bigger wheels, and modern safety features, which do you choose? Part of the process of choosing these features is a personal choice.
After all, since you'll be driving the car, you want to make sure that you are happy with what it offers. If you think that you might sell your car in a few years, it's also important to consider new features that the auto industry considers important as well. Whether you're narrowing down your list of prospective vehicles or you are just starting to search for a new car, here are some top features to consider looking for.
Which New Tech Features are In Demand?
Auto technology comes in many forms. Of the many features available, some are deemed more important than others. According to Consumer Reports, if you needed to choose from a list of features to get, some of the top ones to consider are power-adjustable seats, a control knob for the entertainment system, and auto-dimming rearview mirrors. Power-adjustable seats, ideally ones that are height-adjustable and have lumbar support, will be the most comfortable for driving. Your car's entertainment system will ideally have a centrally located shift knob. This enables fast, easy access to the infotainment and audio systems.
In addition to making your life more convenient, it reduces the risk of distracted driving. Automatic dimming mirrors keep bright lights from shining into the rearview mirror. This reduction in glare improves your safety and prevents distracted driving.
High End Amenities for Comfort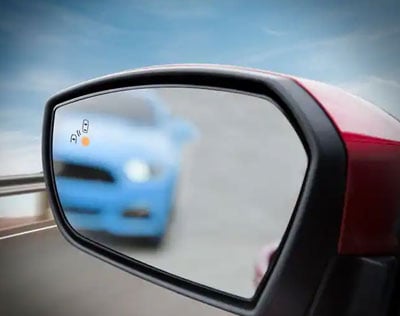 If there's one category of amenities that people always want but aren't sure they truly need, it is luxury items. This includes leather seats, heated seats, a heated steering wheel, dual-zone or tri-zone climate control, and more. Ultimately, this is a matter of personal preference. If you live in a cold northern climate, you may want to invest in a car that has a heated steering wheel and heated seats. If you live in the desert Southwest, on the other hand, you might want climate-controlled seats. In your environment, chances are good others will want these amenities, too. So if you plan to sell your car in the future, having them will be a convenience for you and the next owner. A universal feature that many people enjoy having is a sunroof.
Added Safety for Family Trips and Commutes
Even though cars today are designed to hold up better than their predecessors in an accident, it never hurts to have as many safety features as possible. An emerging category is that of driver-assist aids. From automatic emergency braking to forward collision warning, there are a variety of amenities in this category that you can consider. However, some are considered more important (for your safety and your car's resale value) than others.
Of the driver-assist aids available, some of the top ones to look for are automatic emergency braking, forward collision warning, and blind spot monitoring. Forward collision warning is especially valuable if it also comes with pedestrian detection. Although they're important, lane-keep assist and rear cross-traffic alert aren't as vital.
When you are shopping for a new car, you have many options available for safety, technology, and luxury amenities. Some of the most important ones are driver-assist aids, climate-specific luxury amenities, and convenient technology. If you have questions about which driver aids are right for you, or if you want to know which of our cars have them, don't hesitate to contact us.