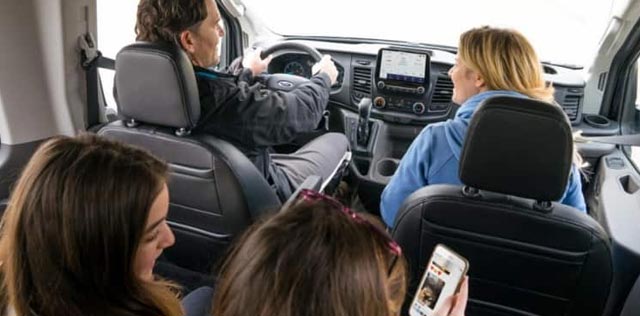 Nobody likes a backseat driver. Ford understands this problem all too well, and as a result, they offer a feature that could stop backseat driving behavior. How do you get backseat drivers to simmer down? Well, when Ford conducted one study on driver-assist technologies, they found that technology like autonomous emergency braking and blindspot monitoring had a real impact on getting backseat drivers to keep their mouths shut.
What the Study Showed
Through the Ford-sanctioned study, researchers saw how 68 percent of respondents believed that autonomous driving features would keep backseat drivers hushed. The technology lowered the need for these people to give their input at every turn. During the study, Ford brought in Dr. Jess Carbino, a sociologist famous for his dating apps like Bumble and Tinder. Dr. Carbino echoed the same opinion from the study that the driver-assist features helped to instill greater confidence in the passengers.
What Does This Mean?
The results from the survey could show that as self-driving technology becomes more pronounced in the auto industry, we could hear less from the backseat drivers. It could even provide you with an incentive to go out and buy one of these newer vehicles because you have a backseat driver that always feels the need to put their two cents in. One day, self-driving technology could help to eliminate backseat driving once and for all. By 2021, Ford has already started plans for developing delivery and ridesharing services. Still, it could be a while before this technology hits the mainstream because we still have a lot of people driving cars from before 2012. Not everyone can buy one of the newer vehicles, but if you were to purchase one, you can see that you have plenty of reasons to go out and make this purchase.
Why do backseat drivers speak up so much? The biggest reason for this issue comes from a lack of trust. In some cases, their speaking out can keep dangerous accidents at bay, but you have other times where they seem to want full control over the steering wheel. Most of the time, backseat drivers speak up as they feel stressed. Drivers already have to play defense enough against the other drivers on the road. Having a backseat driver that only stresses you out more will exacerbate the issue. Many have experienced poor driving habits, but it's important to let the driver focus.
Visit our dealership to take a test drive of your favorite Ford vehicle with the latest safety technology today!