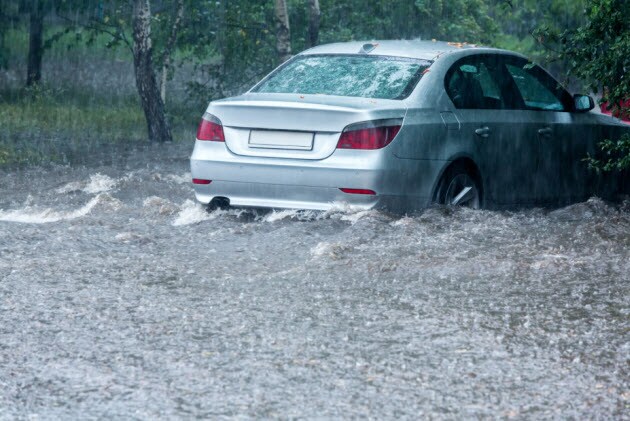 Hurricane Irma has wreaked havoc in the Atlanta area, not only leaving many people with severely damaged homes but also with flooded cars. If you have questions about what to do after your car has been flooded and how to dry out a wet car, see tips and information below that will answer your questions.
1 Thing You Should Never Do if Your Car Was Flooded
If your engine has been flooded, DO NOT try to start the car. This will cause significant damage. For example, if any of the cylinders are flooded, cranking the engine could cause connection rods to bend. Spark plugs should also be removed and the transmission should be checked for flooding, as well.
How to Dry Out a Flooded Car Quickly
Use a wet and dry vacuum to suck out standing water, and then use cloth towels to absorb additional water in the carpets and seats. Next, place fans in the car, preferably in a position that will ensure the air flows around the entire floor to help dry it out. You should also use an RV and boat desiccant bucket that not only absorbs moisture but also odors. You can even place boxes of baking soda in the car.
If your vehicle wasn't deeply submerged in water, you may be able to save it, but you must dry it out quickly and these tips will help. It's also imperative to have your vehicle assessed by a qualified mechanic following a flood.
Is My Flooded Car a Total Loss?
If your car has been flooded, it's critical to make note of how far it's been submerged in water. If the water has risen up to or over the dashboard, the vehicle will very likely be considered a total loss, since the cost of repairing electrical components, rusted or moldy interiors, flooded engines and other parts may cost more than the vehicle is worth. You'll need to work with your insurance adjuster to put in a claim and have your vehicle evaluated to determine the extent of damage.