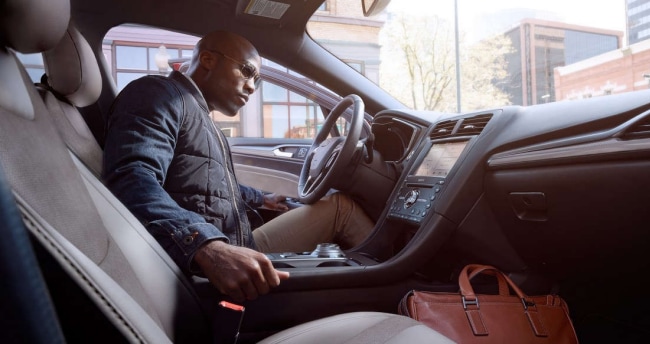 Do you just love the new car smell? Perhaps it's not even the smell itself that's so intoxicating, but instead the promise of driving a car with a new design and features that are always on trend. If you're a fan of all things new, leasing may be the right vehicle financing option for you.
What Are the Top Benefits of Leasing a Car?
If you're thinking about leasing a Ford car, truck or SUV in the Atlanta area, Gwinnett Place Ford is here to assist you. Learn more about the Ford leasing program at the bottom of the page, following a list of common car leasing benefits.
There's generally little or no down payment when you lease a car.
You only pay for a portion of the car's value.
You'll pay less taxes overall because you're only paying for a portion of the car's value.
Monthly payments are typically much lower.
You can drive a newer car for less money.
Because leased cars are newer, there are less maintenance worries.
Leased cars are still under warranty more often than not.
GAP Protection is included with every Ford lease.
What Makes Leasing a Ford Different?
There are seven mileage options to choose from, ranging between 10,500 and 19,500. If you think you'll drive even more than the max option, you can pay for additional miles at lease inception.
The Additional Security Deposits option also helps drivers save money by allowing lessees to make more than one security deposit at lease inception, which results in reduced lease payments throughout the term.
With Ford's lease program, you can actually make all of your monthly lease payments upfront in one single installment. This option is called the Advanced Payment Program and it's yet another way in which Ford aims to help drivers keep more money in their pocketbooks.
Not all manufacturer lease programs offer GAP Protection for free, but it'll come built into your lease when you choose Ford. If a vehicle is stolen or totaled, GAP will protect you financially by paying off the gap between what you still owe on your lease and the insurance company payoff.
These are only a few of the benefits offered when you lease a Ford at our car dealership in Duluth, GA.
View our inventory to find great lease offers on the Ford Escape, Fusion, Explorer, F-150 and other models in the lineup. Gwinnett Place Ford is convenient to many cities across the Atlanta metro area and we'd love to help you find the right vehicle and lease for your needs!