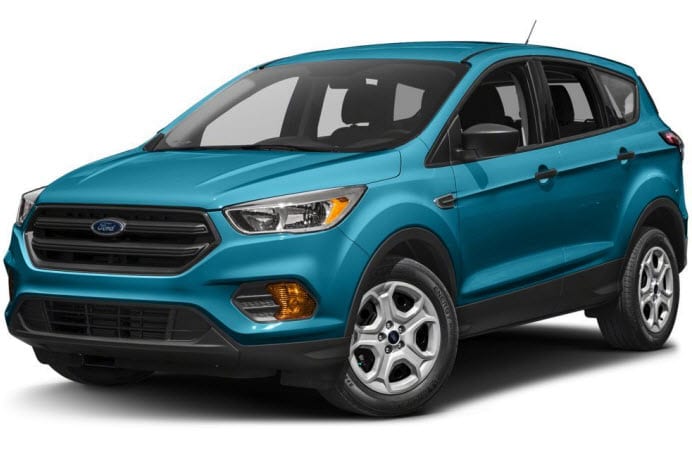 Every year, Cars.com gets a small team together to test out the latest compact SUVs on the market. Because small utility vehicles have become so popular, the website has begun to assess them every year, with this year being the first in which they've used a Champions vs. Challengers theme.
So who were the contenders?
Former "champions" included last year's Compact SUV Challenge winner, the Honda CR-V, along with the segment sales leader, the Toyota RAV4. New contenders, specifically compact utility vehicles that have been remodeled since May 2015, included the Kia Sportage, Hyundai Tucson, and our favorite, the redesigned 2017 Ford Escape.
We're excited to announce that after a comprehensive set of tests and evaluations, in which all models were driven "back-to-back-to-back," the Ford Escape was deemed this year's Compact SUV Challenge winner! This is an incredible honor, especially considering that the Escape took down the Honda CR-V and Toyota RAV4.
What did judges admire about the new 2017 Escape?
Well, a few aspects that were highlighted include its new infotainment system with Apple CarPlay connectivity, parent-friendly LATCH system and sophisticated driving dynamics.
"[It's the] best multimedia system in the group; that it has Apple CarPlay makes it even better. A clear win for Ford," said judge Bill Jackson.
"[The] powertrain is pleasant. Power builds steadily and smoothly, and never feels strained," said judge Jennifer Geiger.