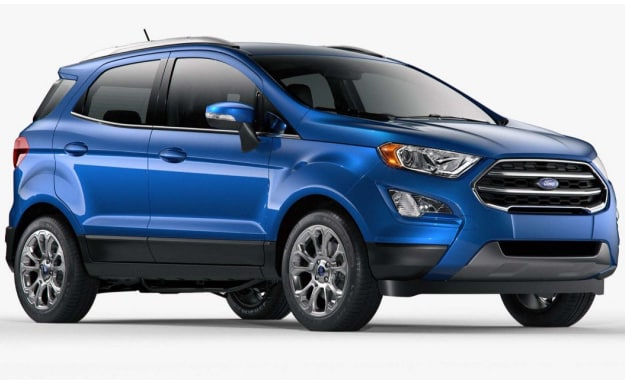 Ford has introduced an all-new compact SUV that combines style, convenience and capability: the 2018 Ford EcoSport. Through a two-day event in Hollywood, the EcoSport made its North American debut in an interactive experience open to the public. The EcoSport fits drivers and families who want an SUV that suits their on-the-go lifestyle, but doesn't consume as much space as other SUVS and also provides a great value. This car is well-equipped with all of the modern features and conveniences, packaged in uniquely styled sheet metal.
Fun Features & Tech
Four trim levels of the Ford EcoSport – the S, SE, SES and Titanium – will be available when it lands in our inventory. There will be 10 exterior color choices as well as seven ambient lighting options. Chances are you will be able to find an EcoSport that suits you.
The EcoSport is outfitted with premium features that make the driving experience comfortable and fun. Available in the EcoSport is an advanced sound system with 10 speakers and a subwoofer in the back. This surround sound experience will bring your music to life as you cruise down the road. You will be able to play HD radio and satellite radio, along with getting crystal clear FM signals.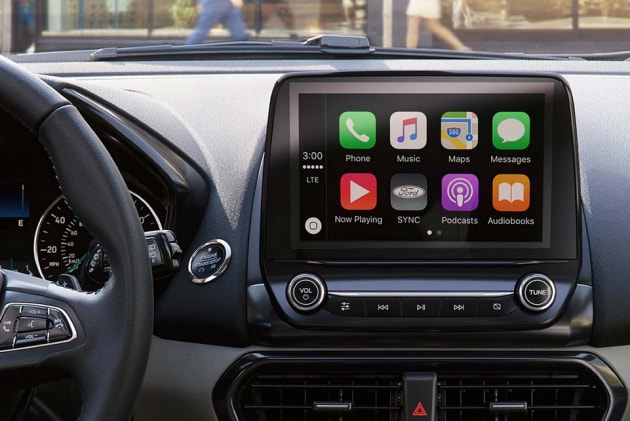 SYNC 3 connectivity will also be available to EcoSport drivers. It allows for hands-free use with voice recognition controls and includes an 8-inch display that can be integrated with your smartphone. The SYNC Connect app allows for mobile start, lock, unlock and vehicle search, usable anywhere. It can also act as a driver information screen notifying you about such things as the fuel level of your EcoSport.
Other features include two USB ports, a 12-volt outlet and an available 110-volt outlet. It also has extensive storage pockets and bins throughout the cabin.
Peppy Power
The EcoSport has two available engine options. The turbocharged 1.0-L three-cylinder EcoBoost is an award-winning engine. Another option is the 2.0-L four-cylinder engine, which is standard with Ford's Intelligent four-wheel drive. Each of these engines comes with a six-speed automatic transmission.
The EcoSport will surely be a unique and exciting car to drive. For a look inside the new EcoSport, watch this video.
The EcoSport is coming to the showroom of our Duluth dealership soon. To take a look at our current models, stop by today.