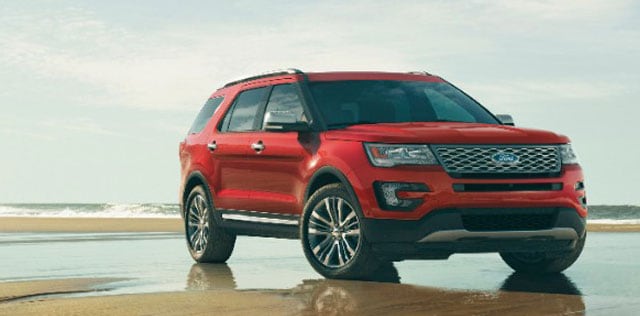 Sport utility vehicles have always been praised for their high, commanding view of the road. This high position lends to increased safety, and even improved visibility in most conditions. However, in some instances it can be difficult for the driver to see left or right, like when approaching an intersection.
Ford has a solution available on the 2016 Ford Explorer known as the 180-degree front camera. This innovative tech feature gives you an unprecedented 180-degree view of the landscape in front of you, allowing you to safely determine that no obstacles stand in your vehicle's path before proceeding.
To check out this awesome feature in action and learn more about the all-new 2016 Ford Explorer, visit our team here at Gwinnett Place Ford today!