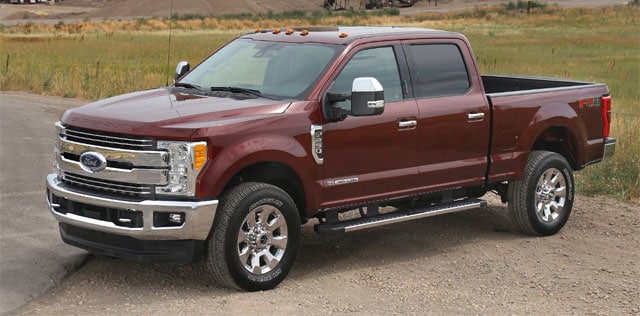 The Ford Super Duty series already represents some of the best of the best professional quality trucks. So how can Ford make them even better?
The answer starts with aluminum.
Ford has already been using an aluminum body for the Ford F-150 for a few years with great success. The trucks are lighter and thus more fuel-efficient than the previous steel-bodied models, and have been shown to be more resistant to denting.
Now the 2017 Super Duty is getting the aluminum treatment, but the goal is not just to make it lighter.
Where weight is taken out thanks to military-grade aluminum, Ford engineers are putting it back in in areas like the frame -- which is now fully boxed, and 24 times stiffer than the 2016 model year.
The Super Duty is also getting larger brakes, an improved suspension and hitching setup, stronger axles, and more, while still being lighter overall.
Visit Gwinnett Place Ford to test drive a new Ford truck in Duluth, GA.