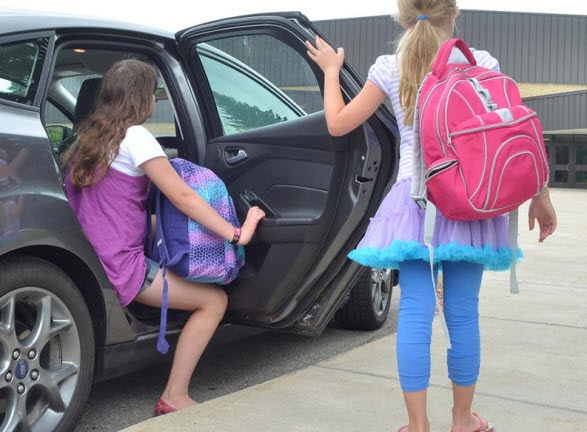 Here are some awesome tips from Ford that'll help you get your car prepared for the hustle and bustle of back-to-school season!
Get High Tech


Instead of penciling in those carpooling schedules, use online calendars that you can share with other parents. And, to avoid heavy traffic on your trips, make sure you have traffic apps at your command.



Get Smart About Storage


Several easy back-to-school storage solutions for cars include repurposing items such as over-the-door shoe organizers (these are also great for lengthy road trips!) or even shower caddies.



You'll Need More Than Just an Emergency Kit


Along with stowing emergency equipment like a first aid kit and flashlight, you should also have a kit with items like extra clothes and shoes, hygiene products and toiletries. When driving your kids to and from school, you never know when items like these will come in handy.



Cleaning Supplies Are a Must


Whether you're the designated soccer mom or not, you should always carry a few cleaning supplies in your car during school season. A computer keyboard cleaner is handy for removing and loosening up dust, while an open box of dryer sheets can be placed under the driver's seat to absorb foul odors. Disinfecting wipes or baby wipes are another must-have for wiping surfaces down and you should have something to collect trash, whether you keep a stock of plastic bags or invest in a leak-proof car trash can.