Take a Look Atlanta Ford Shoppers - the Escape has Arrived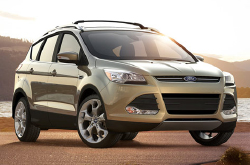 Just because the automotive critics love it doesn't mean that you will too. However, we're guessing that you're going to like it - a lot. U.S. News & World Report named it the #1 Affordable Compact SUV in the nation. The Insurance Institute for Highway Safety named it a 2013 Top Safety Pick. Popular Mechanics gave it an Automotive Excellence Award for being on its 10-best list, and also named it their first-ever Car of the Year.

It's the completely redesigned 2013 Escape and it's available at your local Atlanta area car dealer - Gwinnett Place Ford. The Escape isn't just designed for family; it's also designed for fun. With optional features like MyFord Touch, you can find and listen to all of your favorite music using voice commands, even tunes off of your Bluetooth phone. Just hook the phone up to the interface, say "Bluetooth audio," and you'll soon be on your way to listening nirvana, especially if you opt for the available Sony Audio system with 10 speakers and a subwoofer.

Find out why so many families have chosen the 2013 Ford Escape in Duluth, Atlanta, Decatur, Gwinnett and several other surrounding cities. Scroll down to check out a full review of the completely redesigned Escape, now available at Gwinnett Place Ford!
Video Review of the Ford Escape
Specs & Features Bullet List
When comparing the 2013 Ford Escape against the 2013 Toyota RAV4, Subaru Forester and the Honda CR-V, and you'll find that the Escape trumps those autos in loads aspects. Get a load of just a few of the reasons below.
2013 Ford Escape Body Style(s): Compact SUV
2013 Ford Escape Colors: Ginger Ale, Sterling Gray, Frosted Glass, Ruby Red, Deep Impact Blue, etc...
2013 Ford Escape 0-60 MPH in 8.7 seconds
2013 Ford Escape Cargo Space: 31.4 cubic feet
2013 Ford Escape Seats: 5 passengers
2013 Ford Escape MPG: 23 city / 28 highway
2013 Ford Escape MSRP: $22,470
Compare the 2013 Escape side-by-side against its competitors
Features & Trims Available to Atlanta Ford Escape Shoppers
Ford Auto Repair & Service Information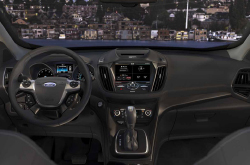 You won't get Ford trained service techs, a year warranty on service and reliable Ford parts at a aftermarket auto facility in Atlanta, so visit Gwinnett Place Ford instead. Don't shrug off regularly servicing your Ford. Turn to Gwinnett Place Ford's knowledgeable mechanics. Just a tiny percent of the repairs our Ford repair whizzes do includes windshield wiper replacement, electronics repair and easy common inspections. On top of this you can anticipate receiving cut-rate prices on all repairs, as well as awesome service every time you head down to Gwinnett Place Ford. The next time you head down to our service department, take a coupon! All you have to do is click the link underneath this sentence for specials.
Atlanta Drivers Enjoy the 2013 Ford Escape's Style and Economy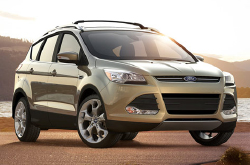 The 2013 Escape 1.6-liter EcoBoost engine delivers class-leading automatic highway fuel economy - an outstanding 33 MPG. That'll definitely help when your kids want to visit any one of Georgia's many peach orchards. Getting wherever you need to go in the state won't cost you as much at the pump with this advanced and fuel efficient engine, and you can still expect to receive a vivacious performance, but one that doesn't sacrifice efficiency.

This is one of the many reasons why thousands of families have chosen the 2013 Ford Escape in Atlanta and other nearby cities. In today's economy, fuel efficiency has become a top demand because, let's face it, gas prices will probably never be as low as they've been in the past. For the environmentally conscious, global warming is also a big concern, and vehicles like the new 2013 Escape at Gwinnett Place Ford are designed to help reduce this potential ecological threat.

Ford has begun to put a much greater emphasis on creating vehicles with excellent MPG, not only to save you money, but also to reduce the company's carbon footprint. Buy your next SUV with a company that shares your same principles when it comes to the environment. Visit Gwinnett Place Ford today and test drive the award-winning Ford Escape at our Atlanta area dealership.