Review the 2013 Expedition from Ford Dealer in Atlanta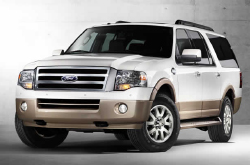 You can do it all in the 2013 Ford Expedition. No matter the weather, no matter the road conditions, no matter if you're towing a 9,000-lb boat, the 2013 Expedition will get you to your next destination securely. On- or off-road travels will be a breeze, and you'll have ample features to keep your kids busy on every trip. Owning the Ford Expedition in and near Atlanta is truly convenient for larger families because the SUV offers seating for up to eight, lots of cargo space, and capability you can count on.

Last year's Consumer Guide Expedition review stated, "For useful power, cargo space, passenger room, and surprisingly adept handling, this Ford merits serious consideration." And these are only a few of the reasons why it makes an excellent SUV option for shoppers who are searching for a large utility vehicle. Find out if buying the 2013 Ford Expedition in Duluth, GA makes since for you; scroll down to read Gwinnett Place Ford's full review of this year's model. Below you'll find all of the information you need to know about the 2013 Expedition, including information about its powertrain, safety systems, trim levels and much more.
360 Degree Tour of the Ford Expedition SUV, EL SUV
Compare the Ford Expedition's Specs & Features
When comparing the 2013 Ford Expedition against the 2013 Chevrolet Tahoe, Dodge Durango, Toyota Sequoia and the Buick Enclave, and you'll find that the Expedition scores higher those autos in various aspects. Scan just a few of the reasons below.
2013 Ford Expedition MSRP: $40,030
2013 Ford Expedition MPG: 13 city / 18 highway
2013 Ford Expedition Body Style(s): SUV, EL SUV
2013 Ford Expedition 0-60 MPH in 6.8 seconds
2013 Ford Expedition Cargo Space: 42.6 cubic feet
2013 Ford Expedition Seats: 8 passengers
2013 Ford Expedition Colors: Blue Jeans, Ruby Red, Tuxedo Black, Oxford White, etc...
Ford Expedition Notable Amenities, Accessories & More
Engine Specs: See What's Under the 2013 Expedition's Hood
Warranty & Safety Information for Atlanta Expedition Owners
Affordable Ford Service in Atlanta, Georgia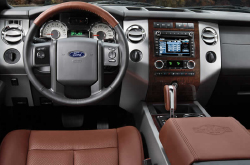 Gwinnett Place Ford auto repair service in Atlanta is only a click away! Your Ford deserves to be treated with the utmost respect - that means Ford factory- trained technicians, real 2013 Ford Expedition parts, and the joy that comes from a 12-month service work warranty. Don't shrug off repairing your Ford. Turn to Gwinnett Place Ford's qualified mechanics. Whether you need us to call the shots on a straightforward job as an oil change, or take on intricate Ford service and repairs like transmission rebuilds, strut and shock repairs, timing belt replacements. Gwinnett Place Ford is your surefire destination in Atlanta for fast, professional Ford Expedition repairs and regularly scheduled maintenance. Click underneath this text to view coupons with ridiculous savings!
2013 Ford Expedition SUV Brings Space, Power and Performance to Atlanta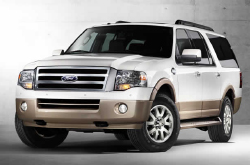 Large families can't afford to settle for less when it comes to shopping for an SUV. Thankfully, they can choose a tried-and-true option that offers more space, more power and more capability than a small or midsize utility vehicle - the new 2013 Expedition. Gwinnett Place Ford has one of the best selections in the area, all marked at competitive prices. Plus, we'll give you access to the latest OEM incentives, as well as our own dealership specials.

When you come see the 2013 Ford Expedition in Duluth, Georgia at Gwinnett Place Ford, our sales associates will give you a firsthand grand tour of both the standard and extended-length models. You and your family can hop into each and see which one is the perfect fit. While the standard offers ample room, those who expect to require even more space may want to select the EL body style. Its 14.8 inches longer and provides additional cargo space.

When full-size families demand an SUV with full-size capability, this well-known saying is still true: bigger is better. Visit us today to see the Expedition for yourself, and remember to ask about current manufacturer incentives for SUV buyers.