Take a Look Atlanta Ford Shoppers - the Fusion has Arrived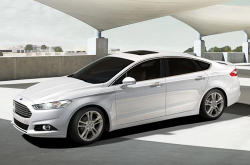 No more filling up every week. Now you can reduce the number of times you have to stop for gas at inconvenient times, like when you're running late to work, and so on. When you drive the 2013 Ford Fusion or Ford Fusion Hybrid in Atlanta, Duluth, Decatur, Smyrna or any other city in Georgia, you'll benefit from having excellent miles per gallon, whether you're cruising through the city or hitting the highway. You can find the new Fusion at Gwinnett Place Ford and test out its MPG for yourself! The Fusion's great fuel economy, sleek looks and long list of driver-oriented features makes it one of the top picks in its class. Alex Lloyd of Jalopnik even stated, "If you are in the market for a midsize sedan and you don't buy the Fusion, you are an idiot."

Find out why so many people just like you are driving the 2013 Ford Fusion in Duluth, GA. Read Gwinnett Place Ford's review below for information about everything from the Fusion's drivetrain to its cabin features and more. Our expert automotive writers have touched on all the main subjects that you want information about. Simply scroll down past the video to start reading now!
2013 Ford Fusion Walk-around Video
Salient Ford Fusion Specifications
Check out the 2013 Ford Fusion alongside versus similar autos like the 2013 Chevrolet Impala, Hyundai Sonata, Subaru Legacy, Toyota Camry and the Kia Optima, and you will catch that the 2013 Fusion wins over those vehicles in many areas. See the reasons see why!
2013 Ford Fusion Cargo Space: 16.5 cubic feet
2013 Ford Fusion MPG: 22 city / 32 highway
2013 Ford Fusion Colors: Bordeaux Red, White Platinum, Ginger Ale, Tuxedo Black, Deep Impact Blue, etc...
2013 Ford Fusion Seats: 5 passengers
2013 Ford Fusion Body Style(s): Sedan, Hybrid Sedan
2013 Ford Fusion 0-60 MPH in 7.2 seconds
2013 Ford Fusion MSRP: $20,705
Features, Trims & Other 2013 Ford Fusion Highlights
Engine Specs for Atlanta Ford Fusion Buyers
Peace of Mind Comes Built into the 2013 Ford Fusion
Maintaining Your Investment - We're Here to Help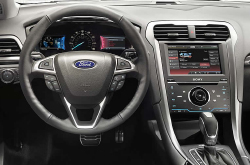 Get a long warranty on repairs - plus access to bona fide Ford parts and amazing Ford technicians - at your prominent Atlanta area Ford repair center. The specialists at our Georgia Ford service center can be trusted to keep your Fusion in athletic form for years to come. From more involved undertakings like engine repair to less trying jobs like timing belt replacement and simple quick oil changes, our Ford repair men and women do it all. Above this, Gwinnett Place Ford offers great customer service and reasonable prices. Take a look below to view money-saving service specials.
Smart Atlanta Hybrid Buyers are Shopping 2013 Ford Fusion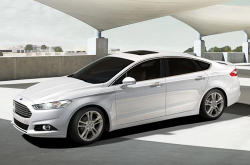 Pay for gas, less often. You can do this by purchasing a 2013 Ford Fusion in the Atlanta area. Car shoppers can find Fusions and Fusion Hybrids in many colors at Gwinnett Place Ford, as well as information about the latest local and national OEM (original equipment manufacturer) incentives and dealership specials!

If you are like millions of other consumers out there, the top thing you look for in a car is fuel economy. For shoppers who value MPG, the Fusion is an excellent vehicle option, and it's not just favored by consumers. Automotive critics also give it high praise. U.S. News & World Report named the 2013 Fusion the #2 vehicle in its class and, unsurprisingly, it is only surpassed by the Fusion Hybrid, which the publication named both the #1 Affordable Midsize Car and #1 Hybrid Car in America.

Call us or fill out a quick online contact form if you'd like to schedule a test drive and an appointment with one of the sales associates at Gwinnett Place Ford. You may also simply stop by any time during our regular business hours.