Ford Flex Review From Gwinnett Place Ford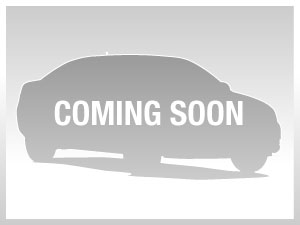 Like a striking sailing ship, the Flex design is as much about function as it is form. The 2015 Ford Flex is a vessel an artist would love to pilot; simple elegance, clean lines and graphic devices coalesce fluidly. Chrome bars connect head- and taillamps while horizontal grooves visually link fore and aft in a cohesive modern minimalist style. Anyone seeking a practical seven-passenger vehicle, and appreciating style beyond the current monotony of SUV/crossover fashion fads, should consider piloting a new 2015 Ford Flex in Atlanta.
The first thing you'll notice as you step inside a Flex, is its open, light and spacious feel. Once you take 'er out, you'll find the Flex is highly responsive and glides along smoothly. In their 2015 Ford Flex review, The Car Connection enthused, "It's a pleasant vehicle to drive, too, and we think it's a step up from the likes of the Traverse, Pilot, and Highlander." The standard 3.5-liter V6 delivers 287 horsepower through a six-speed automatic transmission. For those who thrill to powerful acceleration, an available 3.5-liter twin-turbocharged EcoBoost engine delivers 350 pound-feet of torque over a wide rpm range, allowing for a 0-60 mpg run in less than seven seconds.
As you cruise about in a 2015 Ford Flex in Atlanta, boldly take on as many passengers and bags as you can pile in, which proves to be considerable. Twenty cubic feet of storage space lies behind three seating rows. More than double the storage by leaving a couple lubbers behind, making extra room for anticipated flea market booty. If you're bent on a serious market raid, take only your first mate and fill 'er to the gunwales - packing in up to 83.2 cubic feet of cargo. Then set your course homeward with the help of the available navigation system which also reports traffic and weather through SiriusXM.
Learn more as our 2015 Ford Flex review continues below. Bon voyage! �